(323) 661-8494
2520 Hyperion Ave
Los Angeles CA 90027
Order Online
The Fix Burger
Unique hamburgers.
Excellent service.
Come and meet our wonderful staff and try our food!
---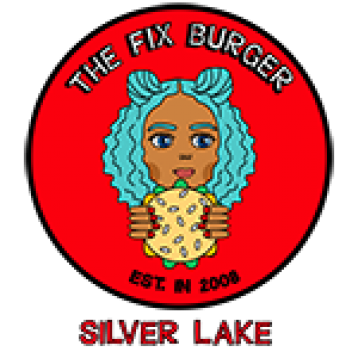 Popular Dishes
---
Silver Lake Burger (8 oz)

Angus, Lettuce, Tomato, Onions, Bacon, Cheddar, 1000, Mayo

$14.50

Truffle Magic Shrooms (7 oz)

100% VEGAN Impossible Patty, mountain of sauteed mushrooms w/ truffle oil, baby arugula, cheese, garlic basil mayo

$17.50

Grass-fed Beef Burger (8 oz)

Grass-fed Beef

$13.50

Fix on Fire (8 oz)

Angus, Breaded Jalapeno, Spicy BBQ, Tomato, Pepperjack, Mayo

$13.50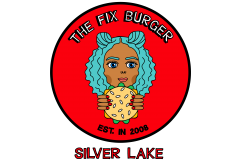 About The Fix Burger
---
Local Burger Dealer Since 2008
We are Meat and Vegan Friendly!
Serving Angus Beef, Buffalo, Impossible Patties and Much More!
Cuisines: American, Burgers
Serving: