(323) 661-8494
2520 Hyperion Ave
Los Angeles CA 90027
Order Online
Download our App!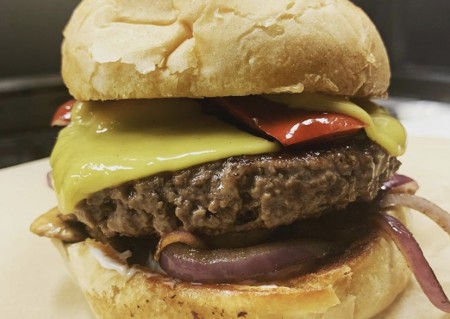 0 customers VEGAN The Philadelphia (7 oz)! Leave a review to let us know what you think.
You may also like
See those other items from Vegan Menu.
---
100% Vegan. Vegan bun, vegan spicy mayo, red cabbage with a hint of cayenne pepper and kosher salt , vegan 1000 island, Vegan cheese, pickles.

100% VEGAN Impossible Patty, mountain of sauteed mushrooms w/ truffle oil, baby arugula, Vegan cheese, Vegan homemade garlic basil mayo

Vegetarian Served on white bun, 7 oz impossible patty, mayo, lettuce, tomatoes, onions.